We are Australian and family-owned and proud of it.
As an Australian-born and built success story, we are proud of our heritage and remain a 100% Australian family-owned and operated business.
From modest beginnings in an old warehouse on the northern beaches of Sydney, our PharmaCare founder began selling $1.99 bottles of shampoo to local pharmacies. PharmaCare has grown into one of Australia's biggest health and wellness companies. We are proudly market leaders in the VMS, Skincare, OTC, Personal Care and Health Foods industries.
This tenacious attitude continues to permeate the PharmaCare culture, enabling us to grow and operate in over 40 countries, and thousands of pharmacies, supermarkets, department and variety stores all over Australia, Asia, America and Europe.
Today, we are still driven by the same foundational principles of Family, Health and Business. While our products are in high demand worldwide, our heart is Australian, our quality is Australian, and our spirit of honesty, hard work and entrepreneurialism is Australian.
---
Our Healthy History
Core to our 30 + year history is a business built on the pursuit of possibility, a healthy competitive spirit and a desire to be the best.
1985 With just a handful of staff, and determination, PharmaCare is open for business

1996 Having moved into new premises, our workforce steadily climbs

1999 PharmaCare has a growth spurt with new brands including KP24, Invite E and Wart-Off

2000 In a bold move, we acquire Nature's Way

2001 Another move to a bigger warehouse and the acquisition of Medi in 2001, Bioglan in 2002 and Maseur Sandals 2003

2004 Brut and Norsca have joined the family and are reinvigorated in the market. We also bring Rosken, Aquasun, Everbronz and Fefol onboard in 2006. We purchase Cat Media and with that we say hello to Naturopathica, Skin Doctors and soon, Redwin

2008 We spread our wings to set up PharmaCare Europe

2009 A pivotal time opening an office in sunny San Diego, USA with the inclusion of Real Health Laboratories USA and super brand Sambucol. We move to our current Head Office and warehouse in Warriewood

2011We acquire the rights to Promensil

2013With a growing interest worldwide, Bioglan launches its 'Superfoods' range and we look across the Tasman to set up offices in New Zealand

2014New health trends including curcumin are launched, and we set up offices in the worlds most populous country China! Closely followed by Indonesia, South Korea and Thailand

2018Nature's Way is launched into Singapore, Hong Kong & New Zealand. We also acquire Go Natural

2020We expand into Vietnam. We welcome Bio Medica and Haliborange; the UK's No 1 kids vitamin brand. The following year we purchase MedLab's 'practitioner only' range

2022We have expanded Nature's Way into approximately 20 Asia Pacific markets
---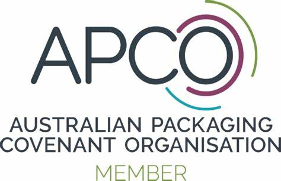 Sustainability Statement
PharmaCare continues to focus on building a sustainable future and is already making a positive impact across its products, the planet and its people, cementing PharmaCare as a resilient business for years to come.

We are members of the APCO.
---